If you've not got into halls or are looking for a place to live for the second year here are a few tips to help you in your mission to find a place to live.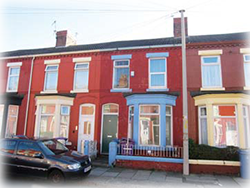 When to start looking - it can vary from uni to uni but as a rough guide around February is a good time to start looking for places. You should have a good idea on who you want to live with and the know the area you'd prefer to live (close to the uni, nightlife etc).
Don't feel pressured into signing an agreement for a property too early, letting agents and landlords like to give the impression all the good properties go early but don't forget it's their job to let their properties so don't let them pressure you into anything.
If you do secure a property early on in the year it will give you peace of mind and it'll probably be a property you like. However bear in mind the earlier you get a property the increased chances of:

Falling out with some of your friends then having to live with them next year.
If you fail your course or decide to leave uni at the end of the year you could still be liable for the rent for the length of the contract.
You're stuck with the contact so cannot change your mind if you see something better or if one of your housemates fails their course you may end up living with someone random or even worse having to cover their part of the rent.

Before you sign anything make sure you understand what you're signing, who the landlord is, how long the contract is for and what is included in the rent (things like water, electric, broadband, sky tv etc).
Almost every university now has an online accommodation website where you can find information about reputable landlords in the area. You can also check out the big sites online such as Rightmove.
If you're a landlord or have information about houses to rent feel free to post information below.